Conversion Focused Web Design: All You Need to Know
Apr 27, 2022
Business Growth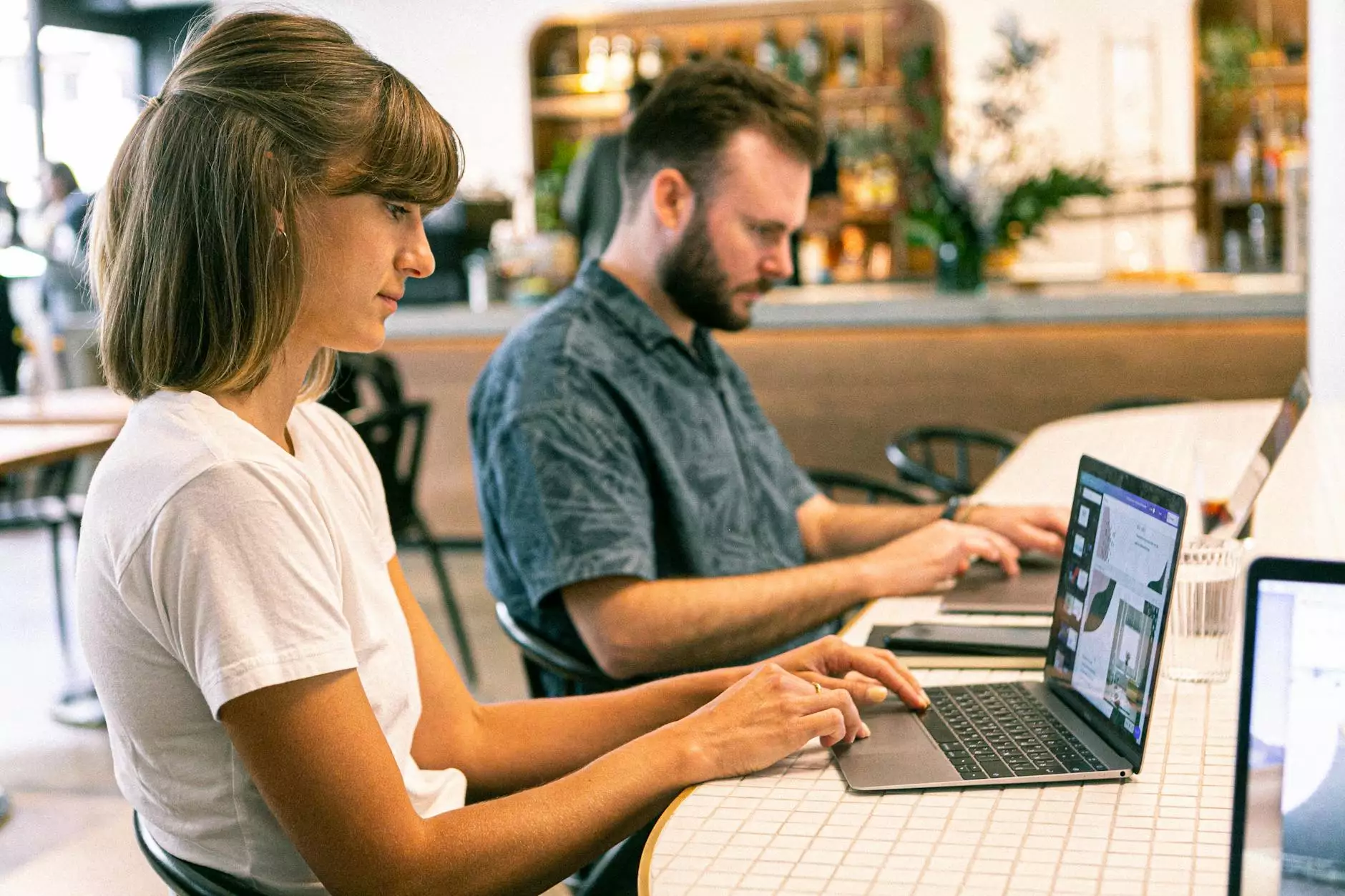 Introduction
Welcome to the comprehensive guide on conversion focused web design by Dan Sevigny Marketing! As experts in the field of marketing, public relations, and SEO, we understand the importance of designing websites that not only look visually appealing but also convert visitors into customers.
The Significance of Conversion Focused Web Design
Conversion focused web design plays a crucial role in enhancing the success of your online presence. It involves crafting websites that are optimized for converting visitors into leads or customers. By prioritizing user experience, engaging design elements, and persuasive call-to-actions, you can effectively guide your visitors towards taking the desired action, whether it's making a purchase, submitting a form, or signing up for a newsletter.
The Elements of Conversion Focused Web Design
1. Visual Appeal:
When it comes to web design, first impressions matter. A visually appealing website grabs the attention of visitors and encourages them to explore further. By utilizing captivating imagery, well-thought-out color schemes, and clean layouts, you can create an aesthetically pleasing website that hooks your audience from the get-go.
2. User-Friendly Navigation:
A user-friendly and intuitive navigation system is crucial in guiding visitors through your website effortlessly. Smooth navigation enhances user experience, reduces bounce rates, and encourages users to stay longer, increasing the chances of conversion.
3. Compelling Content:
Engaging and informative content is vital for capturing the attention of your target audience and building trust. By incorporating persuasive copywriting techniques, such as highlighting benefits and addressing pain points, you can compel visitors to take the desired action.
4. Mobile Responsiveness:
In today's mobile-driven world, having a responsive website is non-negotiable. Ensuring that your website adapts seamlessly to different screen sizes and devices is critical to provide an optimal user experience, boosting conversions across all platforms.
5. Clear Call-to-Actions:
Strategically placed call-to-actions (CTAs) guide visitors towards conversions. Whether it's a "Buy Now" button, a lead generation form, or a subscription form, CTAs should be clear, visually appealing, and compelling, encouraging visitors to take action.
The Benefits of Conversion Focused Web Design
Investing in conversion focused web design offers numerous benefits:
Increased Conversions: Websites optimized for conversions lead to higher conversion rates, resulting in increased sales or leads for your business.
Improved User Experience: Focusing on the needs of your visitors enhances their experience, keeping them satisfied and more likely to engage with your brand.
Higher Search Engine Rankings: Search engines value websites that prioritize user experience and conversions. By adhering to conversion focused design principles, you improve your chances of achieving better search engine rankings.
Better ROI: Conversion focused web design maximizes the return on your marketing investment by ensuring that your website generates meaningful results.
Competitive Edge: A well-designed, conversion-focused website sets you apart from competitors, establishing your brand as trustworthy and reputable in the eyes of your target audience.
Conclusion
In conclusion, conversion focused web design plays a vital role in the success of your online presence. By prioritizing elements such as visual appeal, user-friendly navigation, compelling content, mobile responsiveness, and clear call-to-actions, you can create websites that effectively convert visitors into customers. The benefits of conversion focused web design are significant and can greatly impact your business's growth and profitability. At Dan Sevigny Marketing, we specialize in creating high-performing websites that drive conversions. Contact us today to take your online presence to the next level!