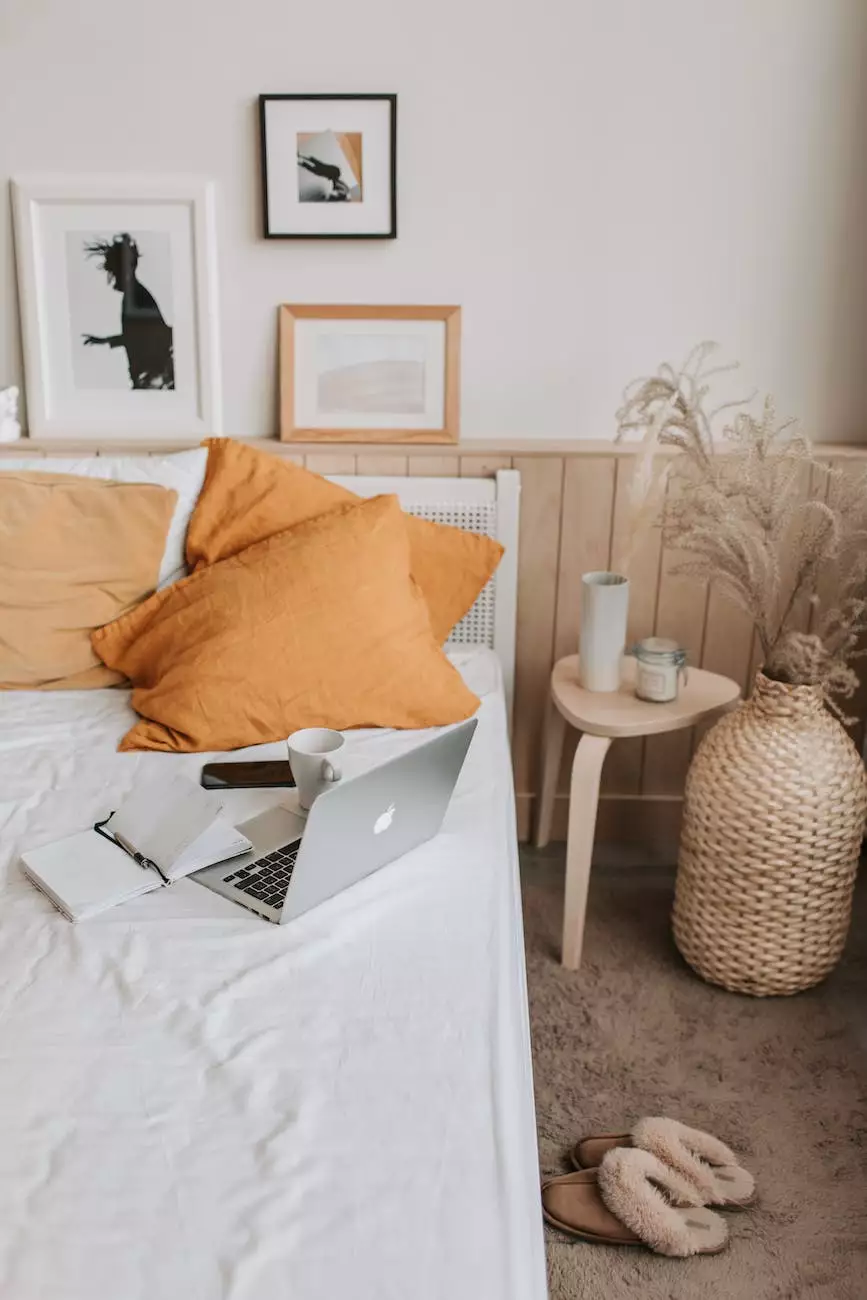 Introduction
Welcome to the comprehensive guide on how web design impacts conversion rates. In this article, we will delve into the critical aspects of web design that can significantly influence the success of your online business. At Dan Sevigny Marketing, Public Relations & SEO, we understand the importance of optimizing your website's design to drive conversions and maximize your business growth.
The Power of an Effective Web Design
Did you know that your website's design plays a vital role in converting visitors into customers? It's not just about having an attractive layout; it's about creating a user-friendly experience that guides your audience towards taking the desired action. Whether you're selling products, offering services, or seeking leads, a well-designed website can be your ultimate competitive advantage.
1. Visual Appeal
The first impression matters, especially in the digital world. When users land on your website, they form an immediate opinion about your brand based on its visual appeal. A visually appealing design grabs their attention, increases engagement, and encourages them to explore further. Our team at Dan Sevigny Marketing, Public Relations & SEO understands the importance of striking the right balance between creativity and functionality to create a visually stunning website for your business.
2. User Experience (UX)
Smooth navigation, quick loading speed, and intuitive user interface are key to providing an exceptional user experience (UX). A well-designed website ensures that visitors can easily find what they're looking for and navigate through your content effortlessly. By optimizing your website's UX, you eliminate obstacles that may hinder conversions and help users achieve their goals efficiently.
3. Mobile Responsiveness
In the mobile-driven era, it's no secret that a significant portion of website traffic comes from mobile devices. Having a mobile-responsive web design is crucial to capture this audience and maximize conversions. At Dan Sevigny Marketing, Public Relations & SEO, we specialize in creating responsive websites that adapt seamlessly to various screen sizes, ensuring a consistent user experience across all devices.
4. Clear Call-to-Action (CTA)
A well-designed website strategically places clear and compelling calls-to-action (CTAs). These are the prompts that guide visitors towards taking the desired actions, such as making a purchase, signing up for a newsletter, or requesting a quote. By optimizing CTAs, Dan Sevigny Marketing, Public Relations & SEO can help you increase conversion rates and drive desired outcomes for your business.
Why Choose Dan Sevigny Marketing, Public Relations & SEO
When it comes to optimizing your website's design for better conversion rates, partnering with a trusted and experienced agency is crucial. At Dan Sevigny Marketing, Public Relations & SEO, we combine our expertise in web design, marketing, and SEO to create powerful website solutions that generate results.
Expert Team: Our team of skilled designers and marketers have years of experience in the field. We stay up-to-date with the latest web design trends and best practices to ensure your website stands out from the competition.
Custom Solutions: We understand that each business is unique, and we tailor our web design solutions to meet your specific needs and goals. Our personalized approach ensures that we deliver a website that reflects your brand and resonates with your target audience.
Conversion-focused Approach: We prioritize conversions and aim to create a website that not only looks great but also drives results. Our team employs various conversion optimization techniques to help you achieve your business objectives.
Proven Track Record: Over the years, we have worked with numerous clients across various industries, helping them improve their web design and elevate their conversion rates. We have a proven track record of delivering exceptional results.
Holistic Marketing Solutions: Beyond web design, we offer a wide range of marketing and SEO services to help you enhance your online presence and grow your business. From content creation to search engine optimization, we have the expertise to support your digital marketing needs.
Conclusion
In summary, web design significantly impacts conversion rates. Every element of your website, from its visual appeal to user experience and call-to-action placement, plays a crucial role in driving conversions. Choosing the right web design partner, like Dan Sevigny Marketing, Public Relations & SEO, is fundamental to optimize your website for success.
Contact us today to learn more about our web design services and how we can help you take your online business to the next level!