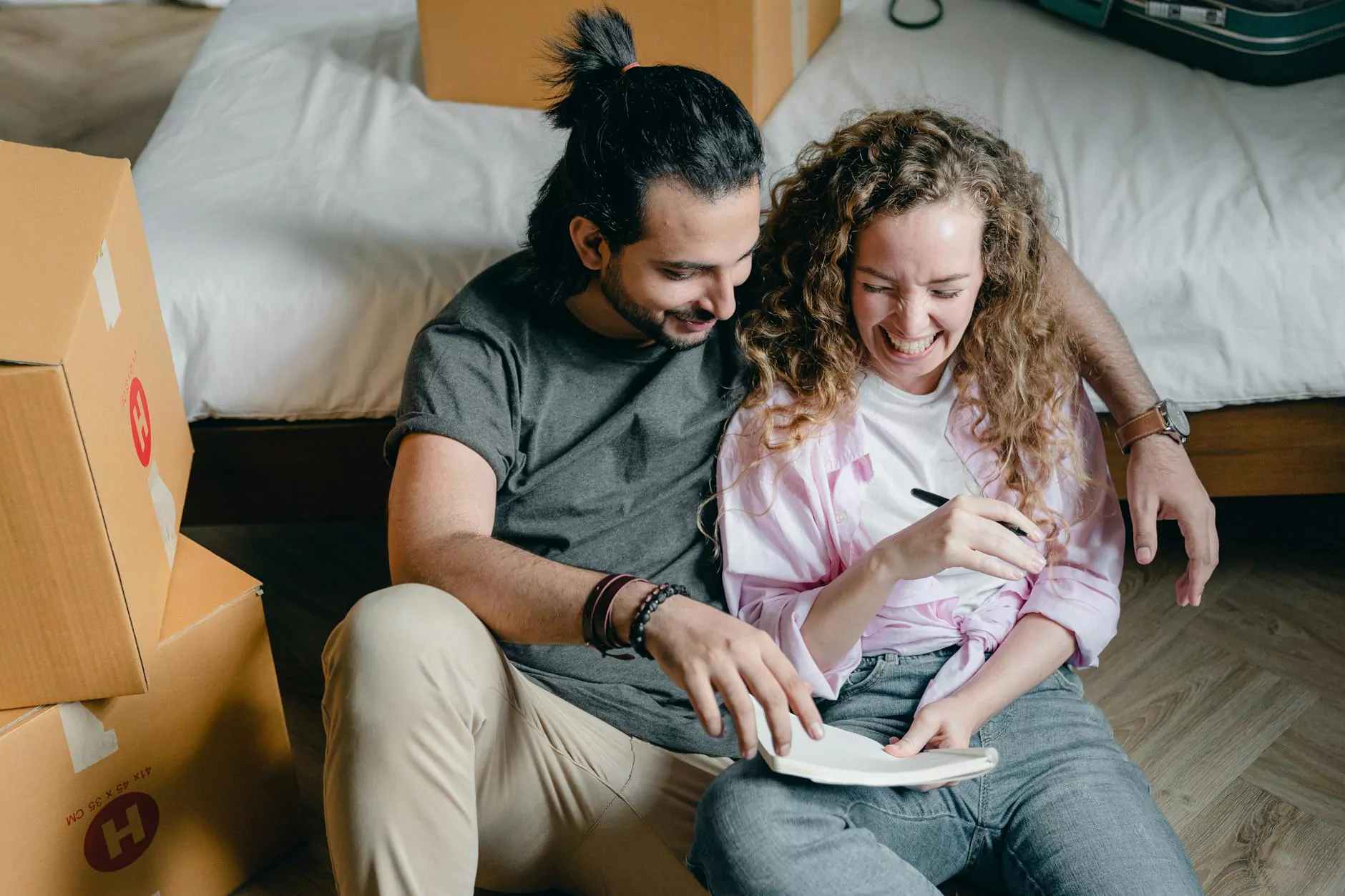 Introduction
Moving can be a daunting and stressful process. Whether you are relocating to a new home or office, it is essential to have a plan in place to ensure a smooth and successful move. One way to provide value to your audience and attract traffic to your website is by creating shareable moving tips that are informative, engaging, and easily shareable on social media platforms.
Why Write Shareable Moving Tips?
Writing shareable moving tips serves multiple purposes. First, it positions you and your business, Dan Sevigny Marketing, Public Relations & SEO, as an authoritative source in the industry. Second, it boosts your website's search engine rankings by generating backlinks and social media shares. Third, it provides valuable information to individuals or businesses in the process of moving, making you their go-to resource.
Understanding Your Audience
Before diving into writing shareable moving tips, it is crucial to understand your target audience. Are you targeting homeowners? Office managers? Students? Each segment has unique needs and preferences when it comes to moving. Tailoring your content to address their specific pain points will increase engagement and sharing.
Essential Moving Tips
1. Start Early and Create a Checklist
Time management is key when it comes to a successful move. Encourage your audience to start early and create a comprehensive moving checklist that includes tasks such as decluttering, packing, and hiring professional movers. By providing a detailed breakdown of the essential steps, you empower your readers to stay organized.
2. Pack Efficiently
Share tips on how to pack efficiently, such as using proper packing materials, labeling boxes, and packing items strategically based on their fragility. Emphasize the importance of packing supplies in advance to avoid last-minute stress and potential damage to belongings.
3. Research Professional Moving Services
Moving can be physically demanding, especially for large or valuable items. Suggest researching and hiring professional movers to alleviate the burden. Highlight the benefits of using professional services, such as expertise, insurance coverage, and time efficiency.
4. Notify Utilities and Update Address
Remind your audience to contact utility companies to schedule disconnection and reconnection of services. Additionally, emphasize the importance of notifying important parties, such as banks, insurance companies, and the post office, of the change in address to avoid any potential disruptions.
5. Create a Moving Day Essentials Box
Provide recommendations on what to include in a moving day essentials box, such as toiletries, cleaning supplies, snacks, and important documents. Emphasize the convenience and peace of mind it brings on the first day in a new location.
Additional Tips for a Smooth Move
1. Clean and Declutter Before Packing
Encourage your audience to declutter their belongings before packing. Share strategies to simplify the process, such as sorting items by category and deciding what to keep, donate, or discard. Emphasize how a clutter-free move leads to a fresh start in their new space.
2. Pack an Overnight Bag
Advise your readers to pack an overnight bag with essentials for the first night in their new place. Include suggestions like a change of clothes, toiletries, bedding, and electronics chargers. This eliminates the need to rummage through multiple boxes when they arrive at their new home.
3. Label Boxes Clearly
Stress the importance of labeling boxes clearly with the contents and destination room. This simple yet often overlooked step streamlines the unpacking process and helps movers prioritize based on urgency and room location.
4. Take Inventory and Photograph Valuables
Suggest documenting valuable items by taking inventory and photographs. This serves as a reference in case of loss or damage during the move. Include tips on how to properly document and store these details.
5. Recruit Friends and Family for Help
Provide guidance on how to recruit friends and family members for moving assistance, highlighting the importance of showing appreciation through gestures like providing food and drinks. Ensure your readers understand the benefits of having a support system during a stressful time.
Conclusion
Writing shareable moving tips is an effective way to attract and engage your target audience while positioning yourself as a knowledgeable resource in the industry. By offering comprehensive and detailed content, you can establish trust with your readers and increase the likelihood of social media sharing and website referrals. Utilize this guide from Dan Sevigny Marketing, Public Relations & SEO to create compelling moving tips that outrank competitors and benefit your business in the long run.