Importance of Online Reviews for Your Moving Business
May 18, 2022
Business Growth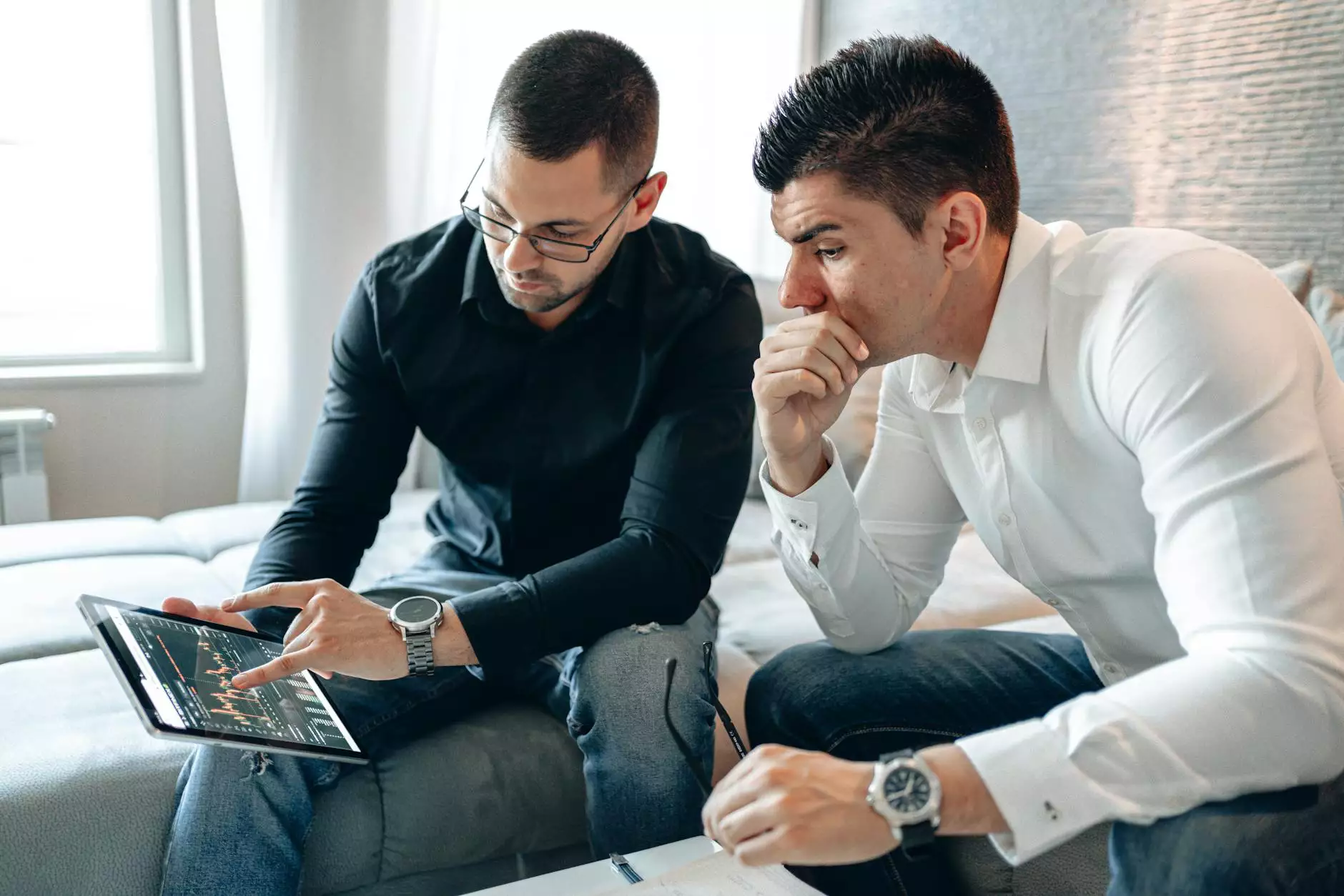 Introduction
Welcome to Dan Sevigny Marketing, Public Relations & SEO! In this article, we will discuss the significant role that online reviews play in the success of your moving business. With the rise of the internet and the increasing number of people relying on online platforms for information, it is crucial to understand how positive reviews can impact your marketing and advertising efforts.
The Power of Online Reviews
In today's digital age, potential customers heavily rely on online reviews before making decisions. Whether it's choosing a restaurant or hiring a moving company, people want to ensure they are making a wise choice. Positive reviews act as social proof, assuring potential customers that your moving business is trustworthy and reliable.
Online reviews not only influence your business's reputation but also play a vital role in search engine optimization (SEO). Search engines take into consideration the quality and quantity of reviews when ranking websites. Therefore, by actively managing and encouraging positive reviews, you can improve your website's visibility and outrank your competitors.
Building Trust and Credibility
Positive online reviews serve as testimonials from satisfied customers, helping you build trust and credibility in the moving industry. When potential customers see positive feedback from others who have already used your services, they are more likely to choose your business over your competitors.
Encourage your happy customers to leave reviews on popular platforms such as Google My Business, Yelp, and Facebook. Responding to reviews, whether positive or negative, also shows transparency and a commitment to customer satisfaction.
Influencing Consumer Behavior
Online reviews have a significant impact on consumer behavior. Potential customers often rely on reviews to gauge the quality of your services, overall customer satisfaction, and your business's ability to meet their specific needs. By maintaining a positive online reputation, you can influence consumer behavior, driving more leads and conversions.
Improving Local SEO
For a moving business, local SEO is crucial. When people search for moving services in their area, search engines prioritize local businesses with a strong online presence and positive reviews. This is where a well-optimized online review strategy can give your business a competitive edge.
Make sure your business information is accurate and consistent across online directories. Encourage customers to mention their location and specific services received in their reviews. This will help search engines connect your business with relevant local searches, improving your chances of ranking higher in search results.
Responding to Reviews
Engaging with online reviews shows your commitment to customer satisfaction and can improve your overall reputation. Respond promptly to both positive and negative reviews, thanking customers for their feedback and addressing any concerns or issues raised.
Remember to maintain a professional and courteous tone in your responses, even if faced with negative feedback. This demonstrates your dedication to providing excellent service and can help mitigate the impact of any negative reviews.
Incentivizing Reviews
To encourage more customers to leave reviews, consider implementing a review incentivization program. Offer incentives such as discounts, referral bonuses, or exclusive promotions for customers who take the time to share their experiences online.
However, it's essential to follow the guidelines set by different review platforms and ensure your incentives do not violate any policies. Focus on creating genuine incentives that encourage honest reviews, as search engines value authenticity.
Conclusion
In today's digital landscape, online reviews have become a powerful tool for businesses, including moving companies. They not only influence consumer behavior but also play a crucial role in search engine optimization and establishing trust and credibility. By actively managing online reviews and leveraging their impact, you can elevate your moving business and surpass your competitors.
About Dan Sevigny Marketing, Public Relations & SEO
Dan Sevigny Marketing, Public Relations & SEO is a leading provider of comprehensive marketing and advertising services. Our team of experts specializes in delivering tailored strategies to help businesses in various industries grow their online presence and achieve success. Contact us today to learn how we can help your moving business thrive.