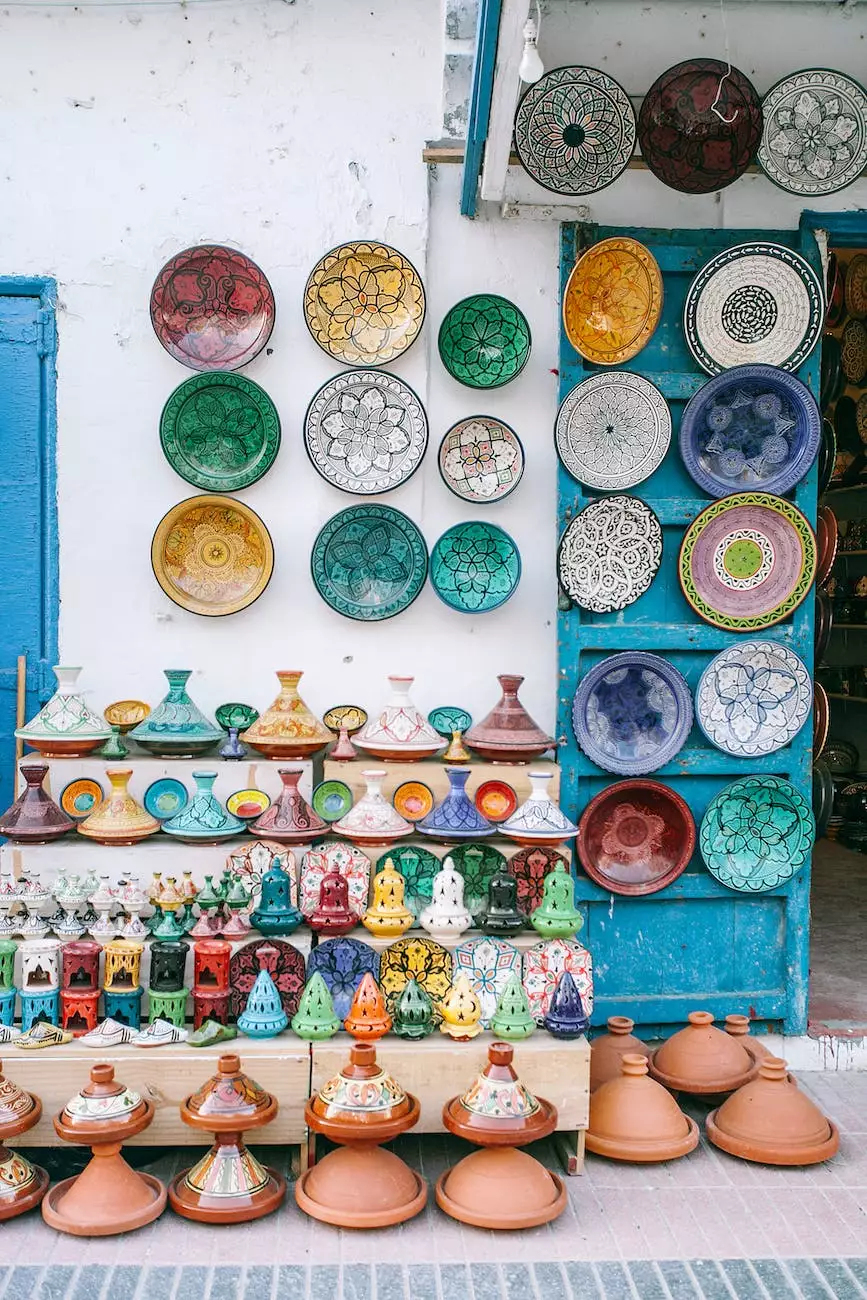 Introduction
Welcome to Dan Sevigny Marketing, Public Relations & SEO, your trusted partner in the world of marketing and advertising. In this article, we will explore the power of market segmentation and how it can help you increase sales and achieve your business goals. Through our expertise and comprehensive strategies, we can provide you with the tools and insights to stay ahead in today's competitive market.
The Importance of Market Segmentation
Market segmentation is a crucial aspect of any successful marketing strategy. It involves dividing a larger market into distinct groups based on common characteristics, needs, or behaviors. This allows businesses to tailor their marketing efforts to specific target audiences, enabling more effective communication and higher conversion rates.
By understanding your customers' unique preferences, demographics, and purchasing patterns, you can create personalized marketing campaigns that resonate with their needs and desires. Market segmentation empowers you to deliver the right message at the right time to the right people, resulting in increased sales and customer satisfaction.
The Benefits of Market Segmentation
Implementing market segmentation can yield several advantages for your business. Let's explore some key benefits:
1. Enhanced Customer Understanding
Market segmentation provides valuable insights into your customers' behaviors, preferences, and pain points. By analyzing customer data and segmenting your market, you can gain a deeper understanding of what drives their purchasing decisions. This knowledge allows you to create highly targeted marketing campaigns that speak directly to their needs.
2. Increased Customer Satisfaction
When your marketing efforts directly address your customers' unique needs and preferences, they feel understood and valued. By reaching the right audience with personalized messages, you build rapport and trust, leading to higher levels of customer satisfaction. Satisfied customers are more likely to make repeat purchases, refer your business to others, and become loyal brand advocates.
3. Improved ROI and Cost Efficiency
Market segmentation ensures that your marketing resources are allocated wisely, targeting only those segments with the highest potential for conversion. By focusing your efforts on specific customer groups, you can optimize your return on investment (ROI) and minimize unnecessary expenditure. This results in cost-efficient marketing campaigns that generate higher sales and profitability.
4. Competitive Advantage
In today's highly competitive business landscape, standing out from the crowd is crucial. Market segmentation allows you to carve out your niche and differentiate your offerings from competitors. By tailoring your marketing messages to specific target segments, you can position your business as the go-to solution for their unique needs. This creates a competitive advantage that propels your sales and establishes your brand as a leader within your market.
How Dan Sevigny Marketing, Public Relations & SEO Can Help
At Dan Sevigny Marketing, Public Relations & SEO, we specialize in developing comprehensive market segmentation strategies that drive results. With our expertise, we can help you unlock the full potential of market segmentation to increase sales and achieve your business objectives. Our services include:
1. Market Research and Analysis
We conduct thorough market research to identify key segments within your target market. Our team analyzes demographic data, psychographic characteristics, and consumer behavior patterns to uncover valuable insights. This research forms the foundation for effective market segmentation and guides our strategies to ensure maximum impact.
2. Segment Profiling
Once we identify key segments, we create detailed profiles for each group. These profiles encompass various factors such as age, gender, income level, interests, and purchasing behaviors. By understanding the unique traits of each segment, we can tailor your marketing campaigns to resonate with their specific needs and motivations.
3. Message Customization
We help you craft compelling marketing messages that speak directly to each segment. By customizing your content and communication strategies, we ensure that your messages are relevant, engaging, and persuasive. This personalization drives higher response rates, conversion rates, and overall campaign effectiveness.
4. Campaign Implementation and Monitoring
Our team will assist you in implementing your segmented marketing campaigns across various channels. We monitor campaign performance, track key metrics, and make data-driven adjustments to optimize your results continually. With our guidance, you can maximize the impact of your marketing efforts and achieve your sales objectives.
Conclusion
Market segmentation is a powerful tool for businesses looking to increase sales and drive growth. By understanding your customers' unique needs, preferences, and behaviors, you can deliver highly targeted marketing campaigns that resonate and convert. With the expertise and support of Dan Sevigny Marketing, Public Relations & SEO, you can leverage the full potential of market segmentation to stay ahead in the competitive world of marketing and advertising. Contact us today to unlock your business's true potential!