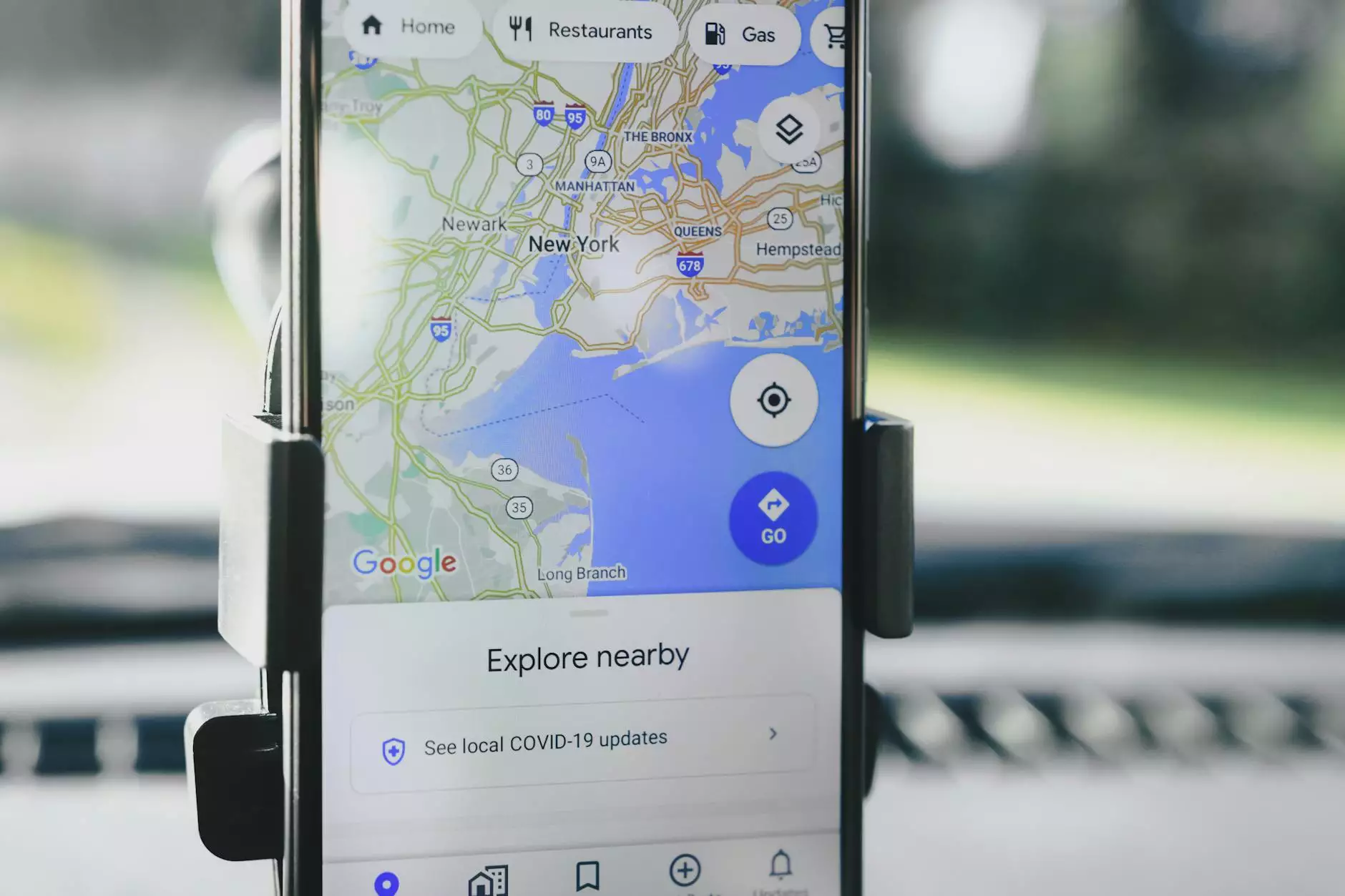 The Power of Google Maps for Business
As a business owner in the competitive market of Business and Consumer Services - Marketing and Advertising, leveraging the power of Google Maps can significantly impact your online visibility and drive more potential customers to your doorstep. In this comprehensive guide, provided by Dan Sevigny Marketing, Public Relations & SEO, we will outline proven strategies to help your business achieve prominent rankings on Google Maps.
1. Optimize Your Google My Business Listing
One of the key factors in ranking well on Google Maps is to ensure your Google My Business (GMB) listing is optimized to its full potential. Start by claiming your GMB profile and filling it out completely. Provide accurate and up-to-date information about your business, including your business name, address, phone number, website, and operating hours.
Utilize relevant keywords in your business description, but make sure the content reads naturally and is not keyword-stuffed. Include high-quality images and videos showcasing your products, services, and your unique selling propositions. Encourage customers to leave reviews, as positive reviews play a crucial role in improving your rankings.
2. Develop a Local SEO Strategy
To rank well in Google Maps, it's vital to have a solid local SEO strategy in place. Start by conducting keyword research to identify the terms customers might use when looking for businesses like yours in your target area. Use these keywords strategically in your website content, meta tags, and GMB listing.
Ensure your website has an easy-to-navigate structure with clear sitemaps, page titles, and meta descriptions. Optimize your website's loading speed to enhance user experience, as slow-loading sites are more likely to have higher bounce rates. Localize your content by including location-specific information, such as city names and landmarks.
Develop authoritative backlinks from reputable local websites, directories, and relevant industry publications. This will not only boost your website's credibility but also increase your chances of ranking higher on Google Maps.
3. Encourage Positive Online Reviews
Positive online reviews are crucial for ranking well on Google Maps. Encourage your satisfied customers to leave reviews on your GMB listing, as well as on other prominent online review platforms. Respond promptly and professionally to both positive and negative reviews to show potential customers that you value their feedback.
Offer exceptional products, services, and customer experiences to increase the likelihood of receiving positive reviews. Implement a review generation strategy that includes follow-up emails or calls to ask customers for feedback. This will not only improve your rankings but also build trust and credibility among potential customers.
4. Consistent NAP Information
Consistency is key when it comes to your business's name, address, and phone number (NAP) information. Ensure that your NAP information is consistent across all online platforms, including your website, GMB listing, social media profiles, online directories, and review sites.
Inconsistencies or inaccuracies in your NAP information confuse search engines and potential customers, leading to lower rankings and missed business opportunities. Regularly audit and update your NAP information to maintain accuracy and improve your chances of ranking higher on Google Maps.
5. Leverage Online Directories and Citations
List your business in relevant online directories and citation websites to further enhance your online presence and improve your rankings on Google Maps. Ensure that your business information is consistent across all directories, and include as much detail as possible, such as your business description, website URL, operating hours, and customer reviews.
Optimize your listings with relevant keywords and categories to increase visibility in local searches. Focus on directories specific to your industry or location to attract highly targeted traffic. Regularly monitor and update your listings to maintain accuracy and improve your chances of outranking your competitors.
6. Engage with Local Customers
Show Google that your business is actively engaged with the local community. Participate in local events, sponsor local organizations, and engage with potential customers through social media platforms and online forums.
Create valuable, location-specific content on your website or blog, addressing the needs and interests of your local audience. Encourage social sharing and conversation around your content to increase its reach and visibility. Google's algorithms take into account user engagement signals when determining rankings, so make sure your business actively connects with the local community.
Conclusion
Ranking well on Google Maps is a valuable avenue to increase online visibility and drive relevant traffic to your business. By following the strategies outlined in this guide, provided by Dan Sevigny Marketing, Public Relations & SEO, you can position your Business and Consumer Services - Marketing and Advertising business as a local leader and maximize your chances of outranking competitors.
Remember that achieving significant results on Google Maps requires consistent effort, ongoing optimization, and a commitment to providing exceptional products and services to your customers. By implementing the tactics discussed here, you can start your journey towards dominating local search rankings and expanding your reach.