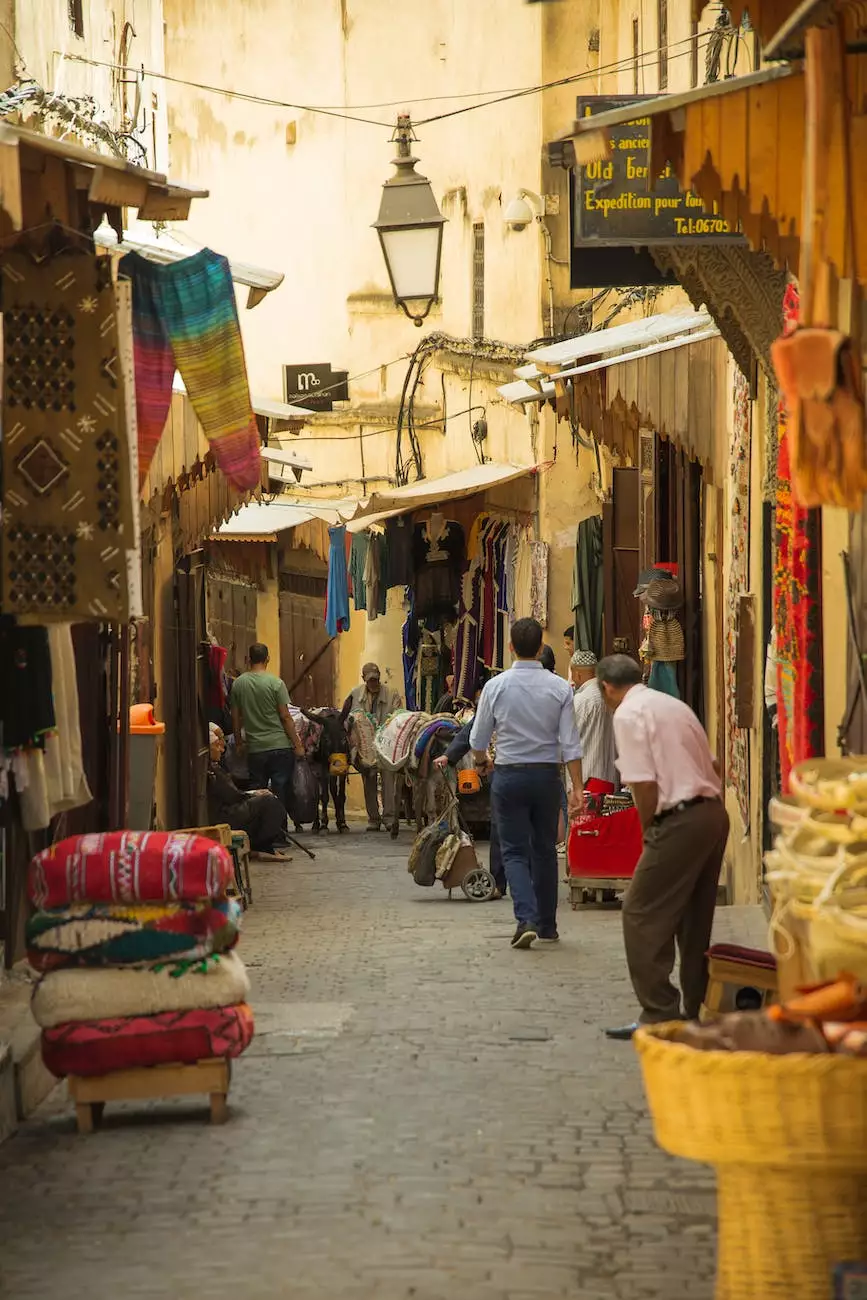 Introduction
Welcome to Dan Sevigny Marketing, Public Relations & SEO, your trusted partner in enhancing customer experiences. Our expertise lies in providing comprehensive marketing and advertising solutions to businesses across various industries. With a primary focus on streamlining the customer experience, we are committed to helping your business succeed in today's competitive market.
Why Streamlining the Customer Experience Matters
In the business and consumer services industry, streamlined customer experiences play a pivotal role in fostering customer loyalty, satisfaction, and retention. A streamlined experience seamlessly guides customers through their journey, ensuring they have a positive engagement with your brand from start to finish.
Enhanced Customer Satisfaction
Delivering a streamlined customer experience leads to enhanced satisfaction. When customers find it easy to navigate your website, make purchases, and access support, they are more likely to view your business positively. This boosts customer satisfaction levels and encourages repeat business.
Stronger Customer Relationships
Streamlining the customer experience helps you build stronger relationships with your target audience. By providing a consistent and efficient journey, you create an emotional connection with customers. This connection fosters loyalty, trust, and long-term relationships, leading to increased customer lifetime value.
Competitive Advantage
In the fast-paced world of business and consumer services, having a competitive advantage is crucial. A streamlined customer experience sets your business apart from competitors, making it easier for customers to choose your products or services over others. Standing out in the market increases your chances of success and growth.
Tips to Streamline the Customer Experience
To help you provide a seamless journey for your customers, we have compiled a list of highly effective strategies:
1. Optimize Your Website
Your website is often the first point of contact for potential customers. Ensure it is user-friendly, visually appealing, and optimized for mobile devices. Incorporate intuitive navigation, clear call-to-actions, and fast loading times to provide a frictionless experience.
2. Personalize Interactions
Show customers that you value their individual needs and preferences. Utilize personalization techniques to deliver tailored content, product recommendations, and targeted offers. Personalized interactions make customers feel valued and understood, contributing to a positive experience.
3. Simplify the Purchase Process
Make it easy for customers to make purchases on your website. Streamline the checkout process by minimizing the number of steps required, offering guest checkout options, and ensuring secure payment methods. A hassle-free purchase process reduces cart abandonment rates and improves customer satisfaction.
4. Provide Excellent Customer Support
Offer prompt and helpful customer support across various channels. Ensure your team is well-trained to handle inquiries, complaints, and provide solutions promptly. Offering multiple support options such as live chat, email, and phone support helps customers get the assistance they need conveniently.
5. Gather Feedback
Regularly collect feedback from your customers to understand their needs, pain points, and expectations. Utilize surveys, polls, and feedback forms to gain valuable insights. By addressing customer feedback and making necessary improvements, you continuously refine and enhance the customer experience.
6. Leverage Technology
Embrace technological solutions that can further streamline the customer experience. Implement tools like chatbots, automated emails, and personalized product recommendations based on customer behavior. Smart technology can enhance efficiency and tailor experiences to individual customers.
Expert Solutions for Streamlined Customer Experiences
At Dan Sevigny Marketing, Public Relations & SEO, we specialize in providing tailored solutions to help businesses streamline their customer experiences. Our team of experts possesses extensive knowledge and practical experience in the marketing and advertising industry.
Comprehensive Marketing Strategies
We develop comprehensive marketing strategies that encompass various channels and touchpoints. From creating engaging content to implementing data-driven SEO techniques, we ensure your brand consistently delivers a streamlined experience across platforms.
Public Relations Excellence
Our public relations services help shape positive perceptions of your brand. By establishing strong relationships with relevant media outlets and influencers, we amplify your reach and ensure your message resonates with your target audience.
Optimized SEO Practices
Our SEO expertise ensures your business ranks highly in search engine results. We optimize your website, perform keyword research, and craft compelling copy that appeals to both search engines and customers. Improved visibility leads to increased website traffic and a higher potential for conversions.
Conclusion
Streamlining the customer experience is vital for success in today's business and consumer services landscape. By prioritizing customer satisfaction, building strong relationships, and implementing effective strategies, businesses can differentiate themselves from the competition and achieve long-term growth.
Partner with Dan Sevigny Marketing, Public Relations & SEO for expert guidance in streamlining your customer experience. Our specialized solutions will empower your business to excel and thrive in the ever-evolving market.