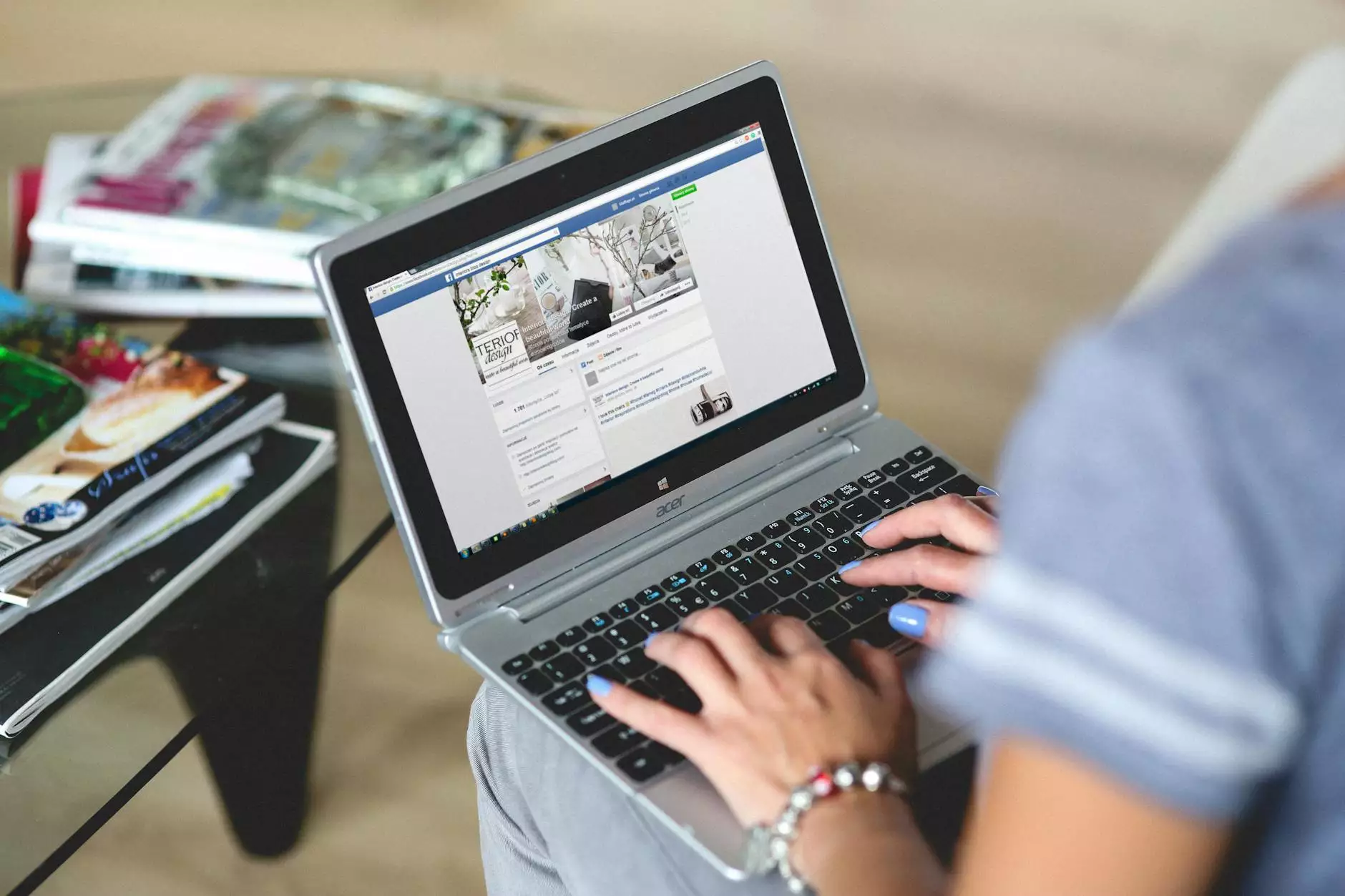 The Importance of Website Mockup Tools in Your Marketing and Advertising Strategy
In today's digitally-driven world, having a visually appealing and user-friendly website is crucial for any business or organization. A well-designed website can help attract and retain customers, increase brand awareness, and drive conversions. And when it comes to creating a stunning website, website mockup tools play a vital role.
Dan Sevigny Marketing, Public Relations & SEO is here to guide you through some of the top website mockup tools available in the market. With our expertise in business and consumer services - marketing and advertising, we understand the value of effective website mockups and how they can positively impact your online presence.
The Power of Choosing the Right Website Mockup Tools
Choosing the right website mockup tools can help you save time, improve collaboration, and streamline your design process. These tools provide a visual representation of how your website will look and function before development begins. By using mockup tools, you can iterate and make necessary changes early in the design phase, avoiding costly modifications down the line.
Dan Sevigny Marketing recommends the following website mockup tools that have proven to be highly effective in the industry:
1. MockFlow
MockFlow offers an extensive library of pre-designed components that allow you to quickly build wireframes and visualize your website structure. With its intuitive interface and drag-and-drop functionality, MockFlow enables you to create interactive mockups that accurately represent the user experience.
2. Balsamiq
Known for its simplicity and user-friendly interface, Balsamiq is a popular choice among designers and developers. With Balsamiq, you can create wireframes and mockups that resemble hand-drawn sketches, allowing you to focus on the overall layout and functionality of your website without getting caught up in unnecessary details.
3. Sketch
Crafted specifically for macOS, Sketch is a powerful design tool that offers a wide range of features for creating high-fidelity website mockups. With its flexible vector-based editor, designers can easily create responsive and pixel-perfect designs. Additionally, Sketch allows seamless integration with other design tools and plugins, enhancing collaboration and productivity.
4. Adobe XD
Adobe XD is a comprehensive design and prototyping tool that caters to both designers and developers. With its advanced features and responsive design capabilities, Adobe XD empowers you to create interactive prototypes and mockups that mirror the final product. Its integrations with other Adobe Creative Cloud applications make it a top choice for many professionals.
These are just a few of the website mockup tools recommended by Dan Sevigny Marketing. Choosing the right tool ultimately depends on your specific needs, preferences, and budget. Our team of experts can help you identify the perfect website mockup tool based on your unique requirements.
Enhance Your Marketing and Advertising Efforts with Website Mockup Tools
By utilizing powerful website mockup tools, you can significantly enhance your marketing and advertising efforts. These tools allow you to visualize your website's design, test different layouts, experiment with color schemes, and truly understand how users will interact with your website. With accurate website mockups, you can confidently communicate your design vision to stakeholders and potential clients.
Moreover, website mockup tools promote effective collaboration among designers, developers, and other key stakeholders involved in the website creation process. By sharing mockups, you can gather valuable feedback, align everyone's expectations, and ensure the final product meets your business objectives.
Stay Ahead of the Competition with Dan Sevigny Marketing
In the competitive landscape of marketing and advertising, staying ahead of the competition is crucial. Dan Sevigny Marketing brings you the latest insights, trends, and strategies to help your business thrive. Our expertise in SEO, copywriting, and marketing enables us to deliver comprehensive and effective solutions tailored to your specific needs.
With our guidance, your business can leverage the power of website mockup tools and create a visually stunning and user-friendly website that serves as a powerful marketing tool. Partner with Dan Sevigny Marketing today and unlock your business's true potential.