Marketing 16 - Your Ultimate Guide to Marketing and Advertising
Mar 24, 2022
Business Growth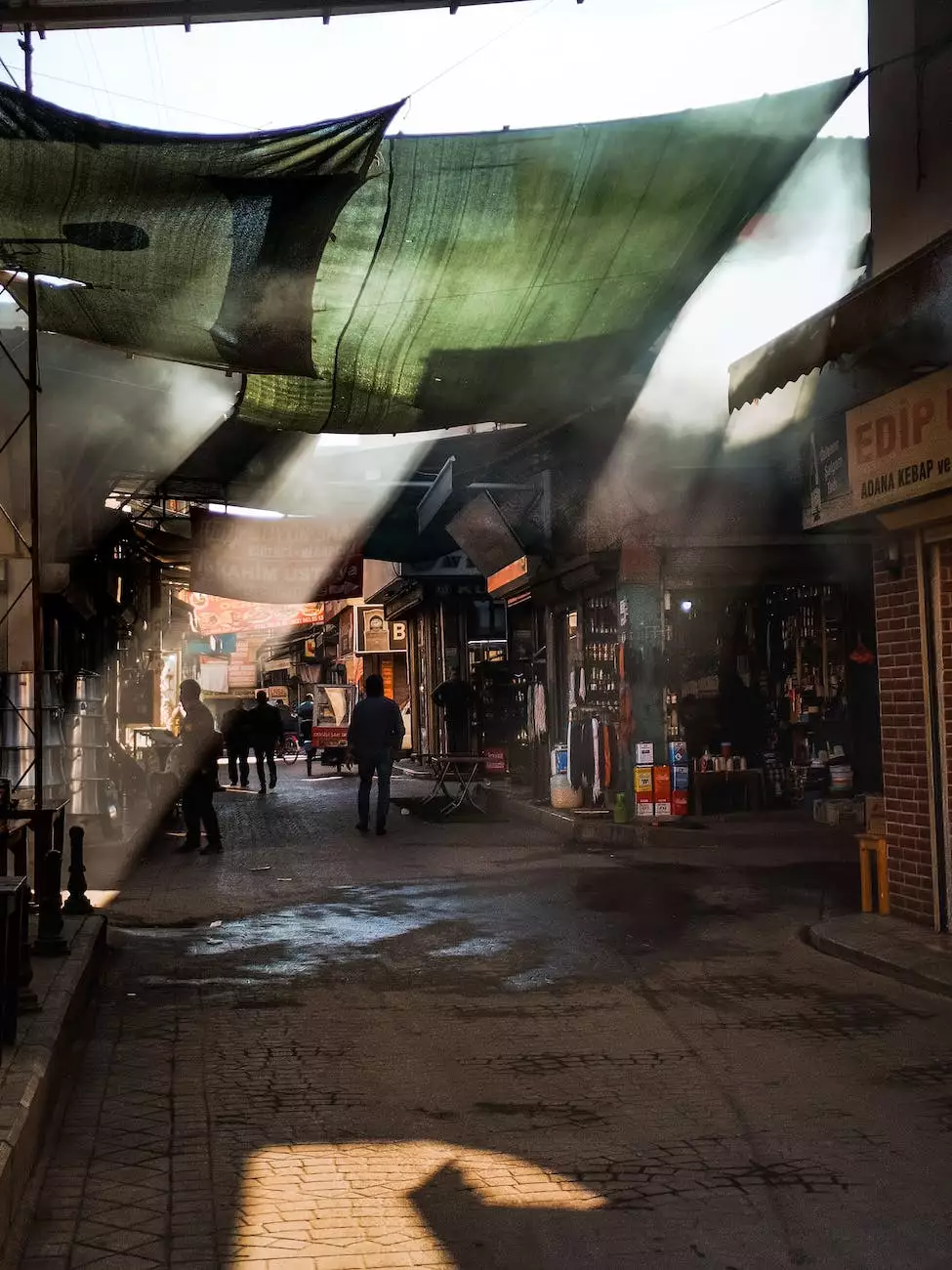 Introduction
Welcome to Marketing 16, your ultimate guide to effective marketing and advertising strategies. Are you looking to enhance your business's online presence? Do you want to stay ahead of your competitors in the digital landscape? Look no further - Dan Sevigny Marketing, Public Relations & SEO is here to help you achieve your business goals.
Why Choose Dan Sevigny Marketing?
As a leading marketing and advertising agency in the industry, Dan Sevigny Marketing offers unrivaled expertise and innovative solutions. With years of experience, our team understands the ever-evolving digital marketing landscape and has helped numerous businesses achieve remarkable success.
Comprehensive Marketing Services
At Dan Sevigny Marketing, we offer a wide range of services tailored to meet your specific marketing needs. Whether you require assistance with search engine optimization (SEO), copywriting, social media marketing, PPC advertising, or public relations, our dedicated team has got you covered.
Expert Guidance
Our team of marketing professionals possesses a deep understanding of the industry's best practices and emerging trends. We stay up-to-date with the latest algorithms, search engine guidelines, and consumer behavior to ensure that your marketing strategies are always ahead of the game. With our expert guidance, you can make informed decisions that drive tangible results.
Customized Approach
Unlike cookie-cutter solutions, we believe that every business is unique and requires a customized marketing approach. We take the time to understand your brand, target audience, and business objectives, allowing us to create tailored strategies that resonate with your audience and deliver maximum impact.
The Power of Effective Marketing
In today's competitive market, effective marketing and advertising are essential for businesses to thrive. Without a strong online presence and well-executed marketing strategies, your brand might go unnoticed amidst the sea of competitors. Here's why investing in marketing is crucial:
Enhanced Brand Visibility
Through strategic SEO techniques and compelling content, we help your business rank higher in search engine results pages (SERPs). Increased visibility translates into more opportunities to connect with your target audience and build brand recognition. With our expertise, your brand will become a familiar name in your industry.
Increased Website Traffic
As your website gains better visibility in search engines, it naturally attracts more organic traffic. Our comprehensive SEO strategies and optimized content ensure that your website ranks for relevant keywords, driving targeted traffic to your pages. More visitors mean more potential customers and increased revenue.
Engaging Social Media Presence
Social media platforms have become powerful marketing tools to engage with your audience, build relationships, and promote your brand. We develop effective social media marketing campaigns that leverage popular platforms to reach your target audience, increase brand awareness, and drive conversions.
Our Marketing Approach
At Dan Sevigny Marketing, we take a holistic approach to marketing and advertising. Our team combines data-driven insights, in-depth market analysis, and creative thinking to devise strategies that yield exceptional results. Here's a glimpse into our methodology:
Thorough Research and Analysis
Before diving into any marketing campaign, we conduct extensive research and analysis. We delve into your industry, identify your target audience, analyze your competitors, and understand the current market trends. This information forms the foundation of our strategies, ensuring their relevance and effectiveness.
Keyword Research and Optimization
Keywords play a pivotal role in improving your website's visibility. We perform comprehensive keyword research to identify the terms and phrases your target audience uses to search for products or services similar to yours. By strategically optimizing your website content with these keywords, we boost your organic rankings and attract relevant traffic.
Compelling and Persuasive Content
Content is king, and our team of skilled copywriters crafts compelling and persuasive content that captivates your audience. From engaging blog posts to informative product descriptions, we create content that not only ranks well but also resonates with your target audience, driving them to take action.
Link Building and Outreach
Building quality backlinks is crucial for search engine optimization. Our team employs ethical and effective link building strategies to enhance your website's authority and credibility. Through targeted outreach, we secure high-quality backlinks from relevant and authoritative websites, further boosting your rankings.
The Benefits of SEO and High-Quality Copywriting
Investing in SEO and high-quality copywriting services offered by Dan Sevigny Marketing grants your business a myriad of benefits:
Improved Search Engine Rankings
Our SEO expertise ensures that your website ranks higher in search engine results. By optimizing your website for relevant keywords and implementing technical SEO best practices, we boost your organic visibility, driving more qualified traffic to your site.
Increased Organic Traffic
With higher rankings and improved visibility comes an influx of organic traffic. Unlike paid advertising, organic traffic doesn't require ongoing investments. By attracting users actively searching for products or services you offer, organic traffic presents a higher likelihood of conversions and long-term success.
Enhanced User Experience
SEO optimization includes various techniques aimed at improving your website's user experience. From fast-loading pages to mobile responsiveness and user-friendly navigation, we ensure that visitors can easily navigate and engage with your site. This results in higher user satisfaction, lower bounce rates, and increased conversions.
Established Brand Authority
By creating authoritative and informative content, we position your brand as an industry leader. When users trust your expertise, they are more likely to choose your products or services over competitors. Establishing brand authority strengthens customer loyalty and fosters long-term relationships.
Maximized Return on Investment
Investing in SEO and high-quality copywriting offers a substantial return on investment. Unlike traditional advertising methods, which require ongoing expenses, our strategies provide long-term results. By targeting users actively searching for your offerings, you optimize your marketing budget and achieve higher conversion rates.
The Future of Marketing and Advertising
The marketing and advertising landscape is constantly evolving, with emerging trends and technologies shaping the way businesses connect with their target audience. At Dan Sevigny Marketing, we stay ahead of the curve to ensure your business thrives in the future. Here are some key trends to watch out for:
Personalized Marketing
As consumer expectations continue to rise, personalized marketing has become essential. By leveraging user data, artificial intelligence, and automation, businesses can tailor their messaging, offers, and experiences for individual customers, boosting engagement and conversions.
Voice Search Optimization
With the increasing popularity of virtual assistants like Siri and Alexa, voice search is transforming the way people find information. Optimizing your website for voice searches allows you to capture the growing audience seeking hands-free convenience and quick answers.
Video Marketing Dominance
Video marketing continues to dominate the digital landscape, offering engaging and immersive content experiences. Investing in high-quality video production and strategic video marketing campaigns enables you to captivate your audience, increase brand awareness, and drive conversions.
AI-Powered Chatbots
Chatbots have revolutionized customer service and engagement. AI-powered chatbots can provide instant support, answer common queries, and assist customers 24/7. Integrating chatbots into your website ensures seamless customer interactions and enhances user experience.
Take Your Marketing to New Heights with Dan Sevigny Marketing
As a trusted name in the marketing and advertising industry, Dan Sevigny Marketing is dedicated to helping your business flourish. Our comprehensive services, expert guidance, and customized approach guarantee exceptional results. Contact us today to discuss your marketing needs and propel your business to new heights!